Exciting housing options in choosing the life style you need and want. Here is what a customer wished to share: "It's very refreshing to deal with a person who cares as much as you do. I appreciate all you've done for us, more than I can ever express. You are one of the nicest people I've ever met, and I feel lucky to have your input and expertise through this very difficult process. You rock"! Lisa Subia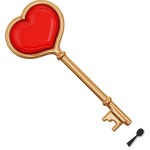 About The Free Service for home placement

I am dedicated to finding the best assisted senior care housing to ensure the quality of life you or your loved one deserve!
Connie De La Rosa, Senior Care Advisor serving the cities of Ventura, Oxnard, Santa Barbara and other cities within
Ventura/Santa Barbara County.
Here is how it works:
Call me or complete the form on this site.  I'll respond as soon as possible.
A telephone assessment will be conducted to ensure the best environment is matched for your loved one. You can rest assured that the housing locations I suggest have been thoroughly reviewed including state citations that the community may have outstanding.
Once the home(s) appear to accommodate your family's loved ones needs, I'll accompany you on a personal tour with the Home Care Manager of the living community.
I will assist you with all the mandated forms to ensure that they are complete prior to move in.
I'll  follow up with a phone call in two weeks to ensure that all is well!
Frequently asked questions:
Q: What recommendations do you have for my parents?  My dad is highly functioning but my mom requires more care such as bathing and dressing.  They would like to remain with each other without being separated so what should I do?

A: There are communities which offer Independent living along with Assisted living which sounds like this would be more accommodating for both of your parents.  Your father would most likely requires some assisted living as time goes on which he and your mother would be able to remain in the same community without moving.

Q:  If it's a free service, how do you get paid?

A:  Once you and your loved ones have made the decision and chose the right community, I will get paid directly from the community so there is no cost to you.

Q:  We have decided as a family to assist with the cost of the community living for our parents; however, are there any other resouces of income they may be eligible for?

A:  There are other resources, possibly, that they may qualify for example, Veterans benefits, Life Insurance policies, etc.  which I will go over these possibilities with you on a individual basis.
Here are some Senior Living Resources.
Connie De La Rosa is a Senior Care Advisor serving the cities of Ventura, Oxnard, Santa Barbara and other cities within Ventura/Santa Barbara County.