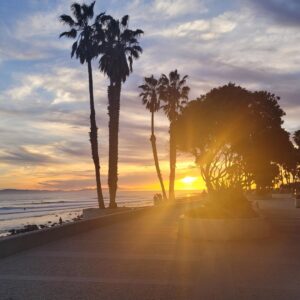 At about ten years old, Connie De La Rosa was involved with a youth group that visited different assisted living home cares and nursing homes to offer companionship and singing to the residents. It brought Connie joy and she looked forward to the next visit.
Connie knew that bringing a smile and helping elderly parents was her destiny. Connie chose the field of Social Work with the homeless population and in 2007 worked in the Human Services Agency as a Social Worker with In Home Support Services (IHSS).  In her position Connie regularly assessed the needs of the elderly home help services and disabled in home care agencies to determine the best course of action for the situation.
Connie truly enjoys working with the senior population and she has learned a great deal from their experiences.  "I will continue to offer assistance in the best possible manner to ensure their safety and comfort," says Ccnnie.
---
Connie De La Rosa is a Senior Care Advisor helping with assisted living and independent living placement serving the cities of Ventura, Oxnard, Santa Barbara and other cities within Ventura/Santa Barbara County.
Talk Early To Aging Loved Ones, Save Pain Later
by Connie De La Rosa
Senior Care Advisor, A Tender Touch Senior Placement, SCA
Believe it or not, as people age, there is a strong chance that some kind of long-term care will be needed. Individuals over age 65 will require at least some type of long-term care services during their lifetime." So, knowing that your parent, loved one or spouse will probably need some sort of care at home, in assisted living or the less likelihood of nursing care, it is important to have open conversations about the possibility and the type of environment they are seeking. Most of us think, "my parents aren't going anywhere, they said they're just going to stay home and they are way too healthy they have many more years ahead". That is the case with practically some seniors, but that may not be reality. Unfortunate circumstances are unexpected which leads to being unprepared. Here are a couple of typical comments that may lead your loved one not being properly cared for: There are two misconceptions that many have regarding long-term care:
1. "If I don't stay home, I'll need to go to a Nursing Home" There was a time when nursing homes were the main type of facility long-term care. Many of us remember going to visit loves ones at these locations with horrible smells and less than adequate care. Today, nursing homes are mainly set up for short-term stays after being hospitalized for recovery and strengthening. Those who need to be in nursing homes for long-term care are either on Medi-Cal in California or need medical care (i.e. – IV's, feeding tubes, wound care, coma care, quadriplegics). Most people still believe that if they are not taken care of at their own home, they will have to go to a Nursing or Convalescent Home. That is simply not true.
2. "Assisted Living is another name for a Nursing Home" Nursing homes are an exception rather than the rule. Many more seniors who need assistance reside in assisted living versus skilled nursing. Assisted Living options range from small, family Residential Care Homes to larger, full service communities with hundreds of residents. The smaller locations are similar to living in someone's home with live-in caregivers who provide assistance. The larger locations (communities) are more like Senior Apartments with caregivers providing 24/7 assistance. Most that have cognitive issues like dementia can reside in these type of environments versus a nursing home. Many client's want to maintain their independence as long as possible which some may only require housekeeping, transportation and meals prepared. There are many communities that offer these accommodations including activities along with daily exercise programs that are reasonably priced compared to the expenses of staying at home. Talk to your parents…it's essential to plan before a crisis occurs